In 2016 the Federal Aviation Administration released new regulations allowing for the commercial use of small unmanned aircraft. Photography had been a hobby of mine previously and with the purchase of my first drone my passion for capturing moments and scenery was renewed. After throughly studying the regulations and practicing practical application, I applied for and passed the test required of all commercial drone operators. EagleEye, LLC was born two short months later in October 2016.
I used my years of photography experience combined with management experience to set EagleEye apart from the competition. We are your one stop shop for all of your photography needs. Whether you are getting married, selling your home, marketing your business, or simply in need of family photographs, EagleEye has you covered.
Since our inception we have built professional relationships, addressed safety and regulatory concerns, and were granted FAA approvals wherever our operations could take us in Connecticut and Rhode Island. We have built a team of experienced photographers from multiple areas of talent to serve your needs.
When utilizing unmanned aircraft (drones) EagleEye is compliant with FAA regulations 14 CFR Part 107 at all times. We maintain a two million dollar insurance policy for all operations to protect your interests as well as ours. From the ground to the sky, let us cover the moments that matter most.
Please do not hesitate to contact me with any inquiries.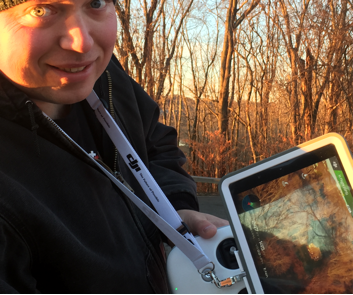 Founder, EagleEye, LLC.
rkhargraves@yahoo.com.
Real Estate
A home's listing photographs are the first thing your potential buyer will see. Photos and video is what is going to draw your buyer to the home for a showing. Put down your iPhone and allow us to showcase a professional prospective. From traditional photographs to aerial views and video EagleEye has your needs covered. Most importantly we are FAA CERTIFIED and carry INSURANCE, protecting your and your client.

Engagement & Wedding
Whether you're in a serious relationship, or newly engaged there will come a time where you start to envision what your wedding day will look like. With all the time and thought you put into making your day everything you want it to be, make sure you have someone to document every detail.

Family
Time passes quickly, photographs last forever. As families grow, it can be a challenge to get everyone in the same place at the same time. Family photos are a great way to bring your entire family together. Contact EagleEye, LLC and schedule a family portrait session in conjunction with your next family reunion or gathering.
Extended family photos and generational portraits provide you with the opportunity to reconnect and share some special memories with your family members.

Event
You've spent a great deal of time planning and organizing a spectacular event… now enjoy it. Our professional team of photographers will cover everything from the little details and "grab and grins" to speakers and candids.
Business Marketing
They say a picture tells a thousand words, what if you put motion to that picture? Allow us to tell your story through pictures and video. Show off your product and bring in new customers.
Pets
Who doesn't want pictures of their pets?

Aerial
Aerial photography/videography offers not only great aerial views, it offers angles and shots that in the past had often been impossible to obtain. From establishing a location to overlooking a construction site for progress documentation EagleEye, LLC has the solution right for your needs.

Not listed? ASK!
In the past year you'd be surprised what we've been asked to do. We've documented algae growth in local ponds as well as scouted out areas of roofing to attempt to find sources of leaks. Do you have a task that might benefit from our cameras? Let us know.